I play the Deputy Director of the C.I.A. (Michael J. Morell) in Oscar winners Kathryn Bigelow and Mark Boal's film Zero Dark Thirty – which is now out on DVD.
Those who know my love of statistics won't be surprised to hear me talking probabilities in the trailer ("60%" at 1:34) or to see my dumbfounded look down the table (at 1:49) in response to Jessica Chastain's non-statistical "100%" data analysis. I know, I know, she was right… But it was an important debate in the story — so much so that I actually appeared in the clips shown at the Oscars. Crazy. I hope my virtual doppelgänger looked good in a tux and hit all the best after-parties.
Loose lips sink ships
Security was tight on Zero Dark Thirty and I was contractually obligated not to disclose anything about it. But I was used to that. My first job out of high school had serious security. I worked for the U.S. Department of Defense at a local military base. This base was where my dad worked and was one of three in my county, so it was a familiar environment. It was my summer job before college — as it was for other high school grads in our DoD dominated local economy.
One of these grads, who sat next to me, was obsessed with the Tears for Fears song Everybody Wants to Rule the World and played it incessantly (I know, I'm dating myself here!). As a result, the song still gives me the gastrointestinal equivalent of an eye twitch. Throughout that summer, I was always looking for an excuse to get away from my desk. So one day when my boss asked if someone would deliver some classified documents to the burn bag, I quickly volunteered.
So there I was, a kid just out of high school, all by myself depositing classified documents into a secure basement receptacle labeled "Burn." I can understand how that might have looked a little fishy. And I really shouldn't have been startled when a much higher grade civil servant vociferously asked me what the hell I thought I was doing and dragged me — literally by the ear at first! — up to see my boss. Thankfully my boss quickly set him straight (I had the proper clearance) and (ahem) told him whose son I was. But hey, no harm done and better safe than sorry! So, the situation no longer tense, he and I were then properly and more calmly introduced. Turns out the guy's name was Dusty Rhodes…
Dusty Rhodes! Just when I thought the incident was over, now I'm desperately trying to suppress laughter and not have my cracked smile mistaken for any disrespect for Dusty or the serious business of national security. Sure, "Dusty Rhodes" is quaint and mildly amusing. But what got me was that Dusty Rhodes was also the name of my favorite pro wrestler!
Cagey match!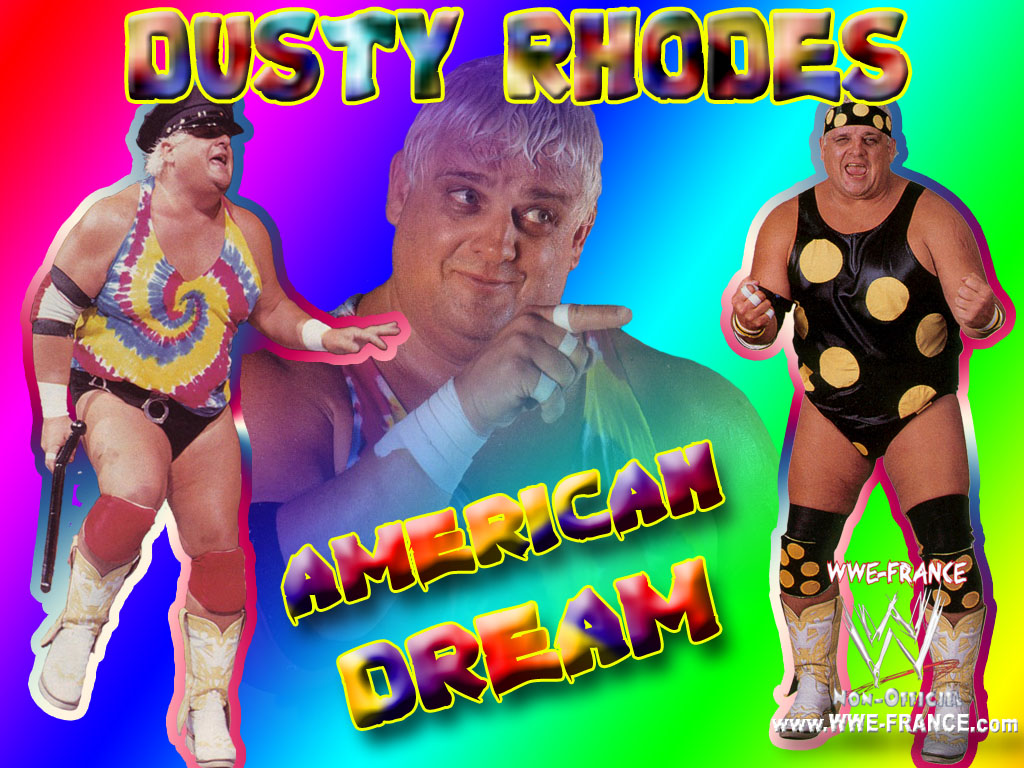 Now don't laugh. Wrestlers like Dusty "The American Dream" Rhodes really are looking out for national security. Case in point: Jesse "The Body" Ventura, a pro wrestler, state governor, and Navy SEAL. The Body has actually declared that he won't go see Zero Dark Thirty!
Mr. Ventura wasn't the only one raising national security concerns about the film — because, you know, you got to watch out for Hollywood's propagandistic European-style Socialists, right? Funny enough, the person I play in the film, Michael Morell, has issued a statement objecting to aspects of the film. I get why the C.I.A and politicians have to defend America's reputation and say that despite the impression the film might give, America does not support the practice of torture. But why some people feel the film is pro-torture is baffling to me. If you find Zero Dark Thirty's protracted torture scenes hard to watch, then surely the effect of the film is anti-torture. If the film had glossed over torture — sorry, "enhanced interrogation" — or made it cartoon-like (as do many other films and TV shows), then there might be an argument to say the film has the effect of making torture appear to be unobjectionable, something that only exists in the movies. And yet, the film clearly and controversially takes great pains to convey the opposite.
When I heard the news about the killing of Osama bin Laden, I was in Austin, Texas. The next morning, this signboard expressed appreciation for those who risked their lives carrying out the raid. But what did that day really mean? The news certainly triggered some catharsis — I know I cried — after a decade of the unfathomable pain that many still endure from 9/11. And, as the film so deftly shows, there are unsung heroes who, despite Washington's whims, never gave up the hunt. Still, there's no way to know whether the OBL killing will ultimately help or hurt in the "fight against terrorism." And what about the larger questions about America's long and ongoing entanglement in Middle East affairs and the related rise and escalation of terrorism and counter-terrorism? There are many stories still to tell and many lessons still to learn not only from those involved in the fight but also from the untold numbers of victims (and scarred survivors) from 9/11 and all the fighting since. Perhaps now more of those stories will be told on the big screen — and hopefully as intelligently and compellingly as Kathryn Bigelow and Mark Boal have done.
Or perhaps we'll get a more Hollywood approach…
Tag team beat-down!
*sigh*
Everybody wants to rule the world.
(Un)related posts: